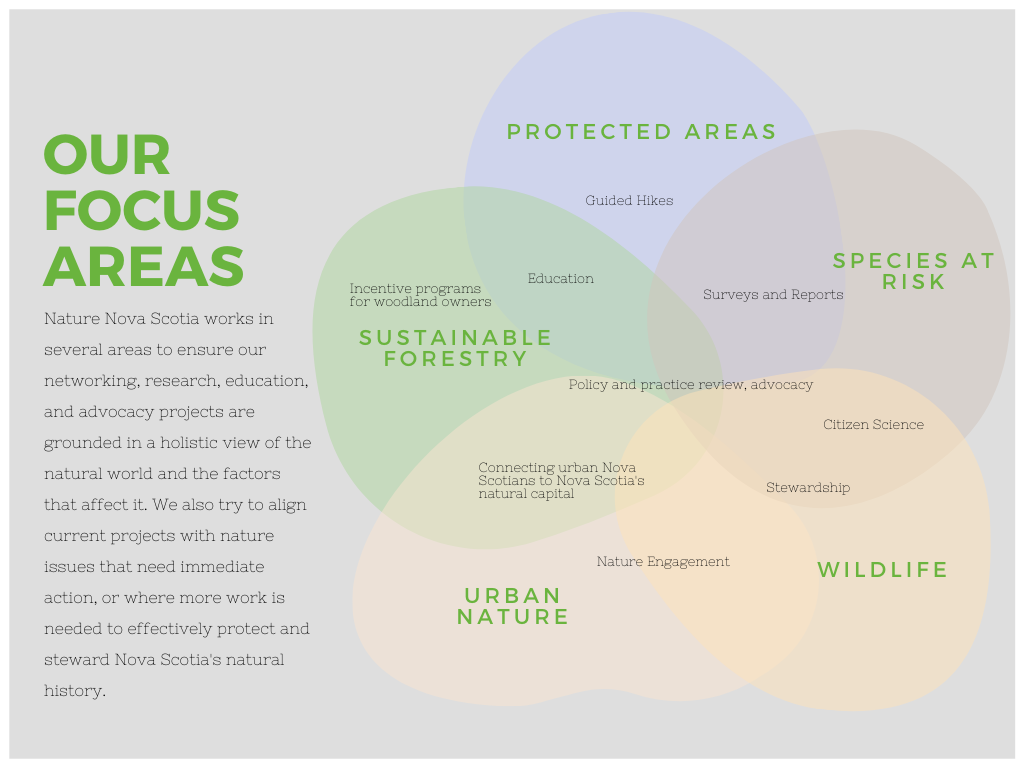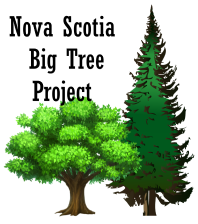 The Nova Scotia Big Tree Project
Click on the Trees to Get to the Big Tree Project. This is a place for citizen scientist to record information and images of existing large trees growing in Nova Scotia. With old growth forests in Nova Scotia disappearing at an alarming rate, this project will hopefully improve data availability for remaining old and large trees still in existence and encourage citizens and decision makers to better protect Nova Scotia's old forests. Instructions and data entry available on the project site. Now on iNaturalist!

Bancroft vs NS Lands and Forestry
In 2019, Nature Nova Scotia and partners at Halifax Field Naturalists and Blomidon Naturalists Society launched a judicial review of the province's management of Species At Risk. In 2020, the Supreme Court found the Nova Scotia government failed to adequately protect several SAR by not completing recovery reports on time, not identifying core habitat for listed species, or not reviewing existing reports by the legislated deadline. We are now following the Department's progress as they catch up on these requirements under the NS Endangered Species Act and updating our members accordingly.

Nature Talks: A Natural History Presentation Series
Nature Talks is our monthly presentation series where we profile interesting natural history subjects for a Nova Scotia-wide audience. We host subject experts in natural history fields, moderate panel discussions on current issues, and profile the latest research, education, or stewardship initiatives happening in Nova Scotia's natural spaces.