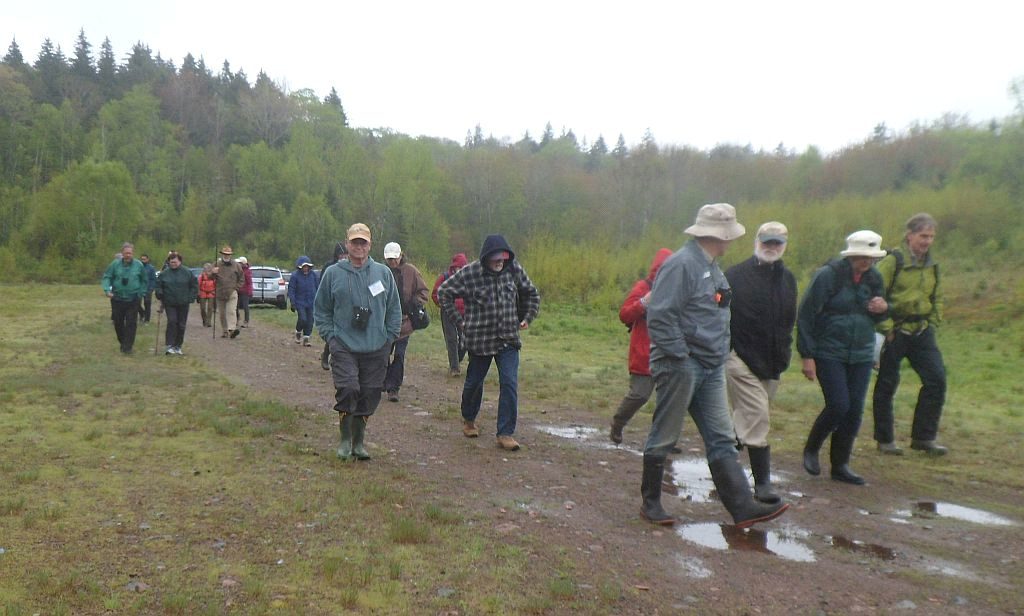 The Nature Network  – Mission  –  Membership – Board
Nature Nova Scotia is a federation of natural history societies and other environmental groups in Nova Scotia. We operate to support networking, research, education, and advocacy initiatives for nature. These are our current (2020) members:

Nova Scotia's Nature Network
Organizational members:
Margaree Environmental Association
Affiliate members:
Our Mission
Nature Nova Scotia (also known as the Federation of Nova Scotia Naturalists) exists to aid in the communication and cooperation among naturalists and natural history societies in Nova Scotia. We profile and protect our local nature by supporting new research, hosting events, and advocating for conservation and responsible management at local, regional, and national levels. We are a registered non-profit and charitable society in Nova Scotia (#118811686RR0001).
Our core focuses include Protected Areas, Species At Risk, Wildlife, Urban Nature, and Sustainable Forestry. Since our establishment in 1990, Nature Nova Scotia has been active in issues that affect the health of our natural environment:
• Nova Scotia mines and minerals policy
• Parks and Protected Areas systems
• Endangered Spaces campaign (WWF)
• Endangered species (specific and general)
• Endangered species legislation (federal & provincial)
• Tobeatic Wilderness Committee
• Federal Heritage Rivers designation
• Off-road vehicles policy
• Advisory on Piping Plover habitat management
• DNR land-management planning
• Important Bird Areas
• Nova Scotia Herpetology Atlas
• Leatherback Sea Turtle reporting project
• Big Tree Search (ongoing)
• Coastal Strategy (ongoing with NS Coastal Coalition)
• DNR natural resources strategy (2009–10)
• Species At Risk vs the Government of Nova Scotia lawsuit (2019-2020)
• Protect the Mainland Moose Campaign (2020-2021)

Membership

You can support Nature Nova Scotia and our core activities by volunteering, donating, or becoming a member!
• Join one of our organizational member societies and, for $5 more, choose to be a federate NNS member. The membership secretary of your local naturalist club can help you register your NNS membership.
• Join directly as an individual by registering online today, or reach out to our staff for more ways you can get involved.
As a member, you have a vote at our AGM and a say in how we operate. Individual members not associated with an organizational member also have representation on the board by way of a director-at-large.
Mailing address
Nature Nova Scotia
c/o Nova Scotia Museum of Natural History
1747 Summer Street
Halifax, NS  B3H 3A6
Need more information?
Email: info@naturens.ca
---
Governance

Nature Nova Scotia is governed by a board comprised of representatives from our member naturalist societies and a five-person executive:
Executive Officers
Representative to Nature Canada:
Staff
Members of the Board (organizational representatives)
Learn more about our policies and find other AGM-related documents here.