Sign the petition, order a lawn sign, or make a donation.
Show your support for Ecological Forestry and our Species At Risk
We are a federation of natural history societies and other environmental groups in Nova Scotia. As a registered charity, we operate to support networking, research, education, and advocacy initiatives for nature.
We are very happy to see the Canada-Nova Scotia Nature Agreement announced on Tuesday, including $28.5 million in funding from the federal government so Nova Scotia can protect 82,500 hectares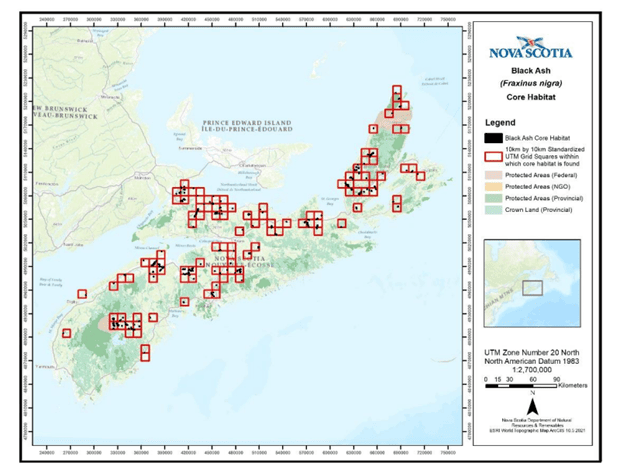 Ash species compared. For a good comparison chart, see: https://www.uwgb.edu/biodiversity-old/herbarium/trees/Fraxinus_comparison01.htm The black ash tree (Wisqoq / Frêne noir / Uinnseann duhb) is a long-lived, slow-growing hardwood native to the Wabanaki-Acadian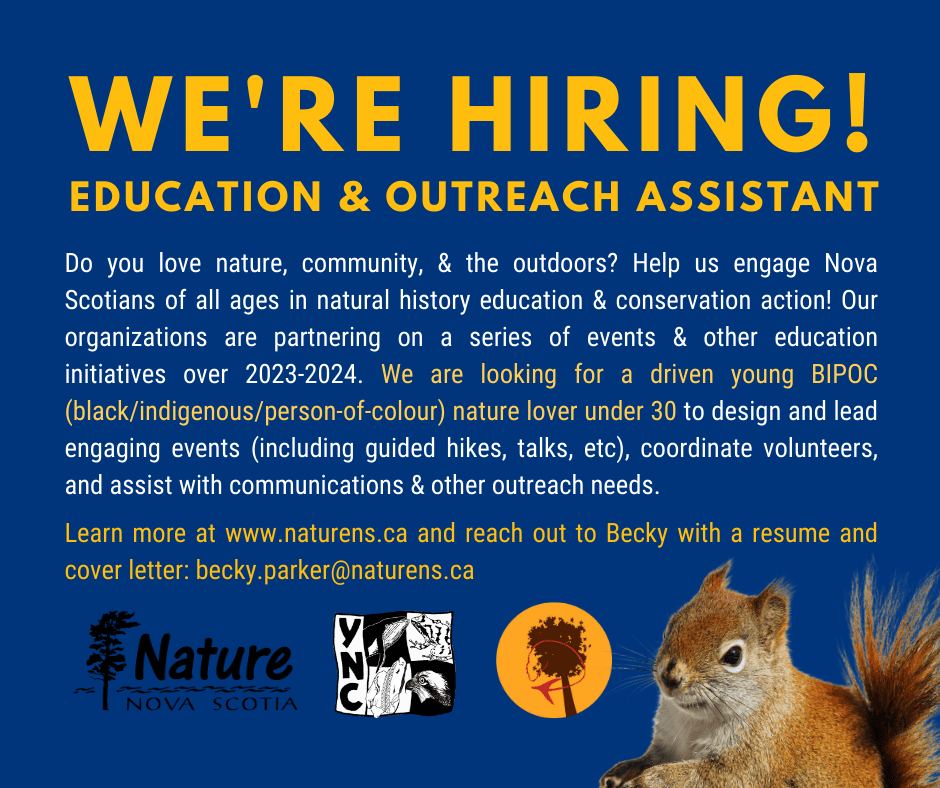 Join our team! We're hiring for a term Education and Outreach Programs Assistant, starting in November and concluding at the end of March 2023 with the possibility of extension pending
Become a Member, Volunteer, Sign Up for Emails