Upcoming Events
Nature Talks Presentation Series
First Tuesday of each month
March 2, 2021: A Natural History of the Mainland Moose
Join Nature Nova Scotia for our next Nature Talk, when we'll be joined by our President and retired biologist Bob Bancroft for an overview of the mainland moose: past, present, and… future?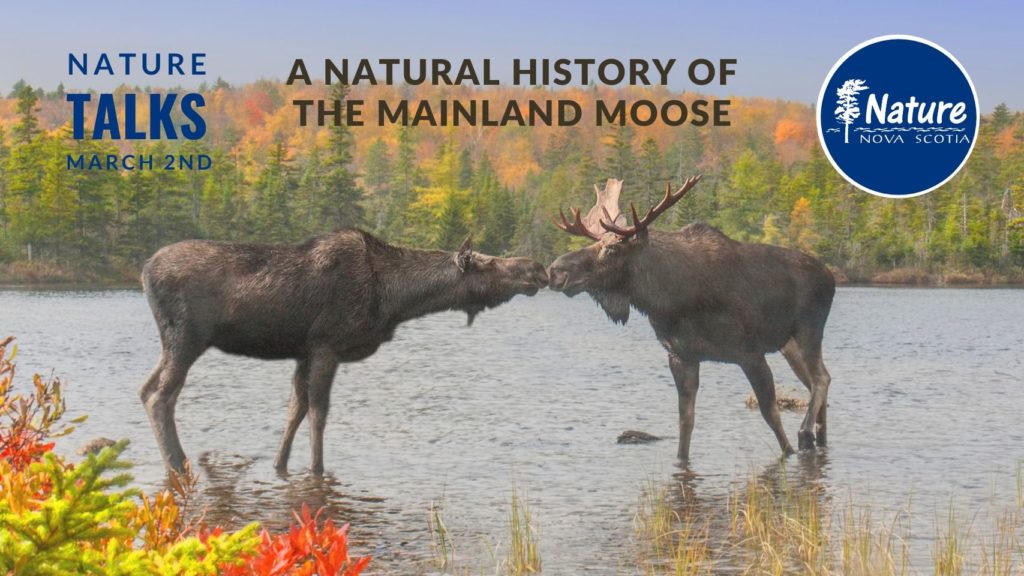 2021 Celebration of Nature
May 28th-31st, 2021
Halifax NS
Our annual symposium and guided hike series, hosted each year by one of our member societies and profiling an exciting new area of Nova Scotia. More details on the 2021 coming soon!
For additional events from our member societies, see: